Chiropractic Care for Pregnant Mothers in Boston, MA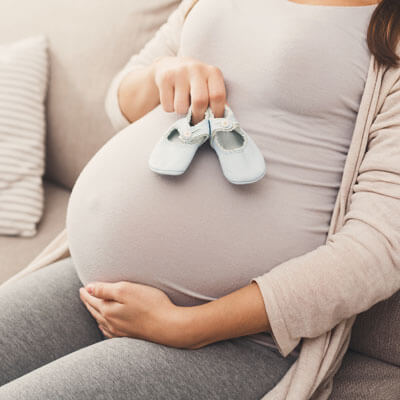 Pregnancy can be a difficult time for your body, with the added weight of a new child leading to back pain and discomfort. Thankfully, with chiropractic care, you can get relief from these symptoms and set yourself up for a healthy, comfortable pregnancy.
At Charles Street Family Chiropractic in Boston, MA, we provide chiropractic care for pregnant mothers and for helping with rehabilitation and recovery post-pregnancy. Our experienced team will discuss your symptoms and concerns with you, developing a treatment plan throughout the nine months of pregnancy and beyond to provide you the support you need.
Benefits of chiropractic care during pregnancy
Chiropractic care during pregnancy can have a wide range of benefits, from alleviating back pain to helping you have a shorter labor and delivery time. Some common reasons we see pregnant women for chiropractic care include:
Alleviating nausea: Chiropractic care and alignment can help control symptoms of nausea and improve your overall feeling of health and well-being during the pregnancy.
Providing back-pain relief: During pregnancy, the weight of your baby growing can pull on your skeletal structure, potentially throwing your body out of alignment and causing back pain. Chiropractic care can help counteract this tendency, providing relief from neck and back pain.
Reducing the time of labor and delivery: If your body is healthy and well-aligned going into labor, it can help reduce the time of labor and delivery, providing for a better birth process. This is particularly beneficial for those wanting a drug-free natural birth.
Properly positioning the baby: Chiropractic care can help position your baby correctly for birth by ensuring your body is in the best position possible. If your hips and spine are out of place, it can affect your baby's alignment, potentially leading to more difficult birth or the need for a cesarean section.
Is chiropractic care during pregnancy safe?
As a pregnant mother, you may have questions about whether chiropractic care is safe during pregnancy. The short answer is: yes. Chiropractors are trained to work with pregnant women, adjusting the spinal manipulations as needed to protect the abdomen and treat your body with care. At Charles Street Family Chiropractic, we use specialized tables that adjust for the needs of your pregnant body, no matter how far along you are. We also use specialized techniques designed to address common problems during pregnancy.
Benefits of chiropractic care post-pregnancy
Chiropractic services continue to be beneficial for your health and wellness after giving birth. The process of labor and delivery is an intense experience, requiring extensive exertion. Postpartum, your pelvic alignment, and spinal alignment can be thrown off due to this intense experience, leading to back pain, headaches, or other problems. Going to a chiropractor for treatment following labor can greatly assist with these changes, helping bring your body back into alignment and preventing further issues.
Call Today for Treatment
If you are in need of chiropractic services during or after pregnancy in Boston, contact Charles Street Family Chiropractic at 617-720-1992 today!

Boston Pregnancy Chiropractic at Charles Street Family Chiropractic
102 Charles St, Boston, MA, 02114 | (617) 720-1992