What to Do After You See A Chiropractor
Charles Street Family Chiropractic Helps Keep Back Pain Away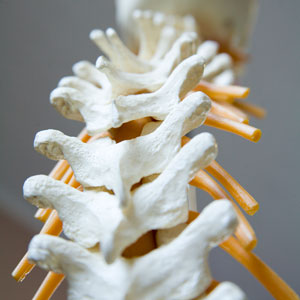 Our team at Charles Street Family Chiropractic takes pride in keeping patients' back pain away by delivering clinical excellence with a smile in Boston, MA. Dr. Quigley leads a group of professionals who are committed to relieving your pain with every chiropractic visit. But we are not satisfied with merely alleviating your pain for the short time you spend with us. We aim to provide long-term correction of the problem and care so that you can carry out your daily activities comfortably. Contact us today to learn more about our chiropractic care techniques as well as what you should do after visiting a chiropractor.
What to Do After Visiting Charles Street Family Chiropractic
Visiting Charles Street Family Chiropractic is an important step toward improving your overall health and wellbeing, but what you do after visiting a chiropractor can amplify the effects of your session. Our team of experts suggests several efforts you can make to ensure long-lasting benefits from your adjustment, including:
A chiropractic adjustment moves and stimulates your muscles and bones, which causes your body to release toxins. Drinking a large glass of water immediately following your chiropractor visit will flush the toxins, cushion your joints, nourish your cells, and keep back pain away. For added benefits, continue to drink more water than usual in the days following your adjustment. Not only will it help with pain relief, but it is also a good habit for promoting overall health.
It is not wise to perform strenuous activities following a chiropractor visit at Charles Street Family Chiropractic, but you should remain active to keep your body from reverting to the position that caused harm or pain. Do not sit for extended periods. Take a walk or ride a bike, as long as you are not making quick, jerky movements or lifting heavyweights.
Follow Exercise Instructions
After your adjustment, our team may provide you with exercises to perform that will strengthen or heal your painful joints and muscles. Make sure you do them. We will clearly outline each activity so that you can comfortably execute it in the comfort of your own home. While the exercises may be slightly challenging at first, they will produce long-term benefits that help keep your back pain away.
Pay Attention to How You Feel
Paying careful attention to how your body reacts following a chiropractor visit will help inform your next adjustment. Relaying your muscle sensations, breathing, posture, and mental and emotional states to our chiropractors in Boston will help us determine areas to target and techniques to use for future adjustments. Following some of your first visits, it may also be a good idea to get rechecked within two days so that we can assess the organizational responsiveness of your nerve system and spine.
Your overall health significantly affects how you feel. Enhance the benefits of chiropractic adjustments by adopting a healthier lifestyle that includes proper nutrition, stress management, exercise, and restful sleep. If you are unsure about what you can do to improve, let us know. We would be happy to share advice to help you remain healthy and keep your back pain away.
Visit Charles Street Family Chiropractic Today
If you are struggling with back pain in Boston, MA, let the friendly professionals at Charles Street Family Chiropractic help. We have been providing back pain relief in Boston for over 30 years, delivering compassionate care to each of our patients along the way. But we do not restrict our treatment to the confines of our Charles St. office. We will provide tips and advice regarding things you can do after your chiropractor visit that will keep your back pain away. Contact us today to learn more or schedule your next appointment.

Boston Back Pain Relief at Charles Street Family Chiropractic
102 Charles St, Boston, MA, 02114 | (617) 720-1992