Weight Loss Program
At Charles Street Family Chiropractic, we provide weight loss options to patients throughout the Boston area. We believe a healthy lifestyle is vital to overall health and wellness, and weight loss can be a key factor in maintaining a healthy lifestyle.
If you're seeking guidance for your weight reduction journey, you've come to the right place. Our expert team has years of experience providing weight loss and wellness coaching to individuals who wish to lead a healthier lifestyle.
Success happens when you find a nutrition plan and stick to it. Our nutritionist will educate you about your food options, and help guide your choices. She also provides one-on-one coaching to help you stay on track and reach your goals.
Meet Our Nutritional Advisor, Tiana Celesia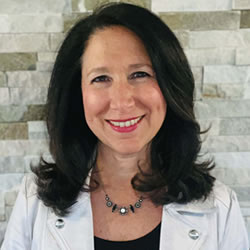 Tiana is the director and supervising coach for our weight loss and wellness programs. She is a registered dietitian and licensed nutritionist with over 30 years of experience in the wellness industry. She also has experience in personal training and is a Certified Holistic Health Coach.
As our weight loss and wellness coach and nutritional advisor, Tiana will be there for you every step of the way. She has dedicated herself to helping people look and feel their best by teaching them healthy eating habits.
Her inspirational mentorship will guide you through the program and help you reach your health goals.
Lose Those Pounds & Keep Them Off
Charles Street Family Chiropractic is an authorized center for the Ideal Protein Weight Loss Method. Originally developed by a doctor, the program targets fat without compromising muscle. Using only superior quality, high-biological value, protein-based products, combined with a few basic supplements, ensures the program is safe and healthy.
The valuable educational knowledge you learn throughout the program, combined with professional coaching and support, will help you sustain your results for the long-term. This three-phase process is not just about losing weight, it teaches you how to maintain it.
The Ideal Protein Weight Loss Method will help you feel better, look better, have more energy, and more self-confidence.
Schedule a Visit
If you'd to pare those extra pounds safely and keep them off, take that first step today. Call now to get started!

Boston Weight Loss Charles Street Family Chiropractic
102 Charles St, Boston, MA, 02114 | (617) 720-1992