Guidance for Your Weight Loss Journey
We Are Committed to Your Health & Wellbeing
Charles Street Family Chiropractic provides weight loss treatment and wellness coaching services to patients throughout Boston, MA, and the surrounding areas. The importance of living a healthy lifestyle cannot be stressed enough. Weight loss is sometimes a key factor in obtaining and maintaining a healthy lifestyle. It's time to take control of your life – and we can help. If you're seeking guidance for your weight loss journey, you've come to the right place. Our expert team has years of experience providing weight loss and wellness coaching to individuals who wish to lead a healthier lifestyle.
Professional Guidance for Your Weight Loss Journey
If you are looking to improve your health or change your body composition, you need to have a sound nutrition plan. When embarking on a weight loss journey, it's important to understand that 80% of your results lie within your nutrition. Making yourself accountable, not just to yourself but to someone else, can help you be more successful. Success happens when you find a nutrition plan and stick to it. A nutritionist can help educate and guide your food choices and a coach can help you stay on track to reach your goals. Our nutritional advisor is both.
Meet Our Nutritional Advisor, Tiana Celesia
Tiana Celesia is the director and supervising coach for our weight loss and wellness programs. Tiana is a registered dietitian and licensed nutritionist with over 30 years of experience in the wellness industry. She also has experience in personal training and is a Certified Holistic Health Coach. As our weight loss and wellness coach and nutritional advisor, Tiana will be there for you every step of the way. She has dedicated herself to helping people look and feel their best using healthy eating habits. She has completed post-graduate classes with the School of Applied Functional Medicine to support her decades of experience. Tiana's inspirational mentorship will guide you and help you reach your health goals.
We Offer the Ideal Protein for Weight Loss
Charles Street Family Chiropractic is an authorized center for the Ideal Protein Weight Loss Method. The program is a medically-designed and -supervised weight loss protocol that targets fat without compromising muscle. It accomplishes this by utilizing superior quality, high-biological value protein-based products. These products combined with a few basic supplements ensure that the program is safe and healthy.  The valuable educational knowledge you learn throughout the program combined with the coaching and support will help you sustain your results on a long-term basis. We've been offering this service at Charles Street Family Chiropractic for over ten years. The Ideal Protein Weight Loss Method will help you feel better, look better, have more energy, and have more self-confidence.
Contact Us Today for Weight Loss & Wellness Coaching
If you're interested in learning more about our weight loss treatment and wellness coaching services, our expert team is happy to help. With years of experience, you can rest assured you're in highly-qualified, professional care with the Charles Street Family Chiropractic team. To learn more about how to facilitate a healthy lifestyle, contact us today to schedule a consultation at our Boston office.

Weight Loss Success Stories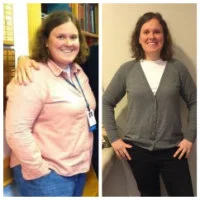 I was unhappy and tired of the numbers on the scale getting higher and higher. I knew I had to do something. Ideal Protein intrigued me because I would be closely monitored with weekly weigh ins and that is something I needed to keep me motivated. Tiana did such an amazing job supporting my good weeks and my not so good weeks. When your body goes through a huge change like that it is imperative that you have someone to help you along the way. Tiana was with me every step of the way.
*Results May Vary
---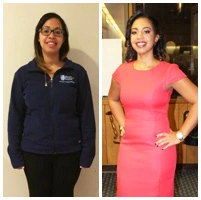 I was extremely unhappy with my weight and it was affecting my mental health. I became anti-social, stopped going out with family and friends and I was just unhappy with the way I looked. My clothes weren't fitting me like they used to and I needed a change. The Ideal Protein Program has been the only thing I've tried that has actually worked! The program was easy to follow and I'm very happy with my decision.I feel a 100% more confident in what I wear, and I'm no longer self-conscious about my pictures, my waist, how I look in clothes or about going out. My weight is no longer an issue and it is something I've struggled with for a few years now. Overall, I am in a much better mental state!
*Results May Vary
---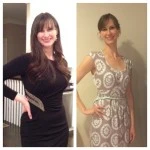 It was incredibly easy to follow and adhere to. Working full time and being in law school left me very little free time. This protocol actually made it easy for me to plan my meals, to the point where I almost didn't have to think about it.The results are sustainable and become evident early on in the process which helps to keep you motivated. I am extremely excited for the future. I have learned so much about nutrition and am confident that I will be able to maintain my results.
*Results May Vary
---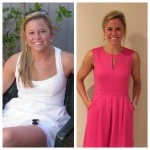 I feel such a greater sense of self-esteem and confidence now that I have all this weight off of me. I am very happy with the way my body looks – I feel healthy, lean, and extremely motivated to stay this way!I would highly recommend this program to anyone who is interested in losing weight in a healthy way. The products taste wonderful and never let you go hungry or feel unsatisfied.
*Results May Vary
---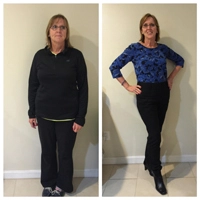 Diane got off 34 pounds of body fat plus got off BP medication!I would recommend this diet to anyone, and I do!
*Results May Vary
---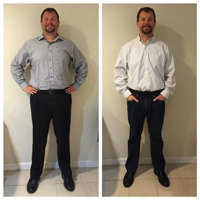 Ideal Protein delivers, simple as that. If you follow the diet and your coach's directions you simply cannot fail. Just sit back and watch the pounds dropping off.I would like to thank my coach, Tiana. she's been amazing throughout the process, supportive, and understanding of a corporate lifestyle-knowing how to adjust the diet form business trips, recommend ways of staying on the diet when/when food options might be limited due to a special setting.Overall she's done a phenomenal job of guiding me through the diet phases and making sure I hit the most aggressive wight target that we set for myself at the initial meeting.
*Results May Vary
---
I reached a low point back in June 2010. I was at my peak weight of 182 lbs and considering that I am only 5'4″, I had zero energy or self-confidence. I decided what the heck, i'll try it-I've tried everything else. Even though I was approaching some of the most fun and social weekends…including the 4th of July, my birthday and a weeklong cruise, I stuck with the protocol the first seventeen days straight before my cruise and lost 18 pounds! Day by day of following this program, I felt better and better. I had more energy and I was feeling more self confident. I have lost 47 pounds and I feel FANTASTIC! I have dropped from a size 14 to a size 4/6. My life has forever been changed. If you are ready to change your life…this plan works! Besides, what do you have to lose…besides weight?
˜ Kristi
---
I feel ten-million times better! I think this was a great program. It is demanding, but all the staff is very committed at helping you on your own personal journey" "Love Tiana very knowledgeable (and) works with your goals and what you want to achieve.
˜ Sigrid (36-year-old MD who lost 20 lbs)
---
I began the Ideal Protein program in November and hit my goal weight in about 3 months (yes, 25 pounds during the holiday season!). I found the program to be really manageable so I actually went even farther and lost more. I felt great and Tiana really helped me to stay focused and explained to me how and why the IP program works. It has been life-changing and now eating healthy has become a way of life.
˜ Tracey
*Results May Vary

Boston Weight Loss & Wellness Coaching at Charles Street Family Chiropractic
102 Charles St, Boston, MA, 02114 | (617) 720-1992