Contact Charles Street
Family Chiropractic in Boston
We'd love to hear from you! Call us (617) 720-1992

APPOINTMENTS »
Please note that we may have additional times or be able to get you in sooner. You can always call us at (617) 720-1992 to contact the office directly!
---
CONTACT
Charles Street Family Chiropractic
102 Charles St
Boston, MA 02114
Phone: (617) 720-1992
Fax: (617) 248-9916
Chiropractic Hours
M
7:00 – 10:15
3:00 – 6:15
T
7:00 – 10:15
3:00 – 6:15

FIND US
Red line: Charles MGH station- exit on Charles Street and walk 2.5 blocks and we are on your right at 102.
Green line: Arlington Street Station. Exit station, enter the Public Garden, walk across the park diagonally to the corner of Charles and Beacon Street. Walk past the two lights and we are 1/2 block on your right.
Driving: Get on Storrow Drive and exit at the Government Center exit. Turn right on to Charles Street and we are 2.5 blocks on your left.
Car Accident Specialists You Can Trust
With over 45 years of industry experience, the highly-qualified auto accident chiropractors at Charles Street Family Chiropractic, Inc. in Boston, MA can help you recover from your injuries. Our car accident specialists are trained in the most up-to-date car accident chiropractic care. We will locate the root cause of your pain and help relieve your discomfort. Our treatments will help patients return to their pain-free, active lifestyle. We have experience treating back and neck injuries from whiplash, as well as an array of additional auto accident-related issues.
We'll Help You Heal After an Auto Accident
Our primary objective is to help our patients live a full life after an auto accident. Not only do we provide first-class chiropractic care, but our Boston chiropractor, Dr. Chris Quigley, has extensive knowledge and insight surrounding your rights to compensation post-auto accident. If you were involved in an auto accident and consequently sustained injuries, Charles Street Family Chiropractic, Inc. offers the best car accident chiropractic care in Boston.
We Offer Exceptional Chiropractic Treatment & Services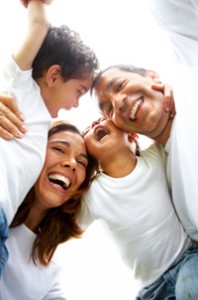 Charles Street Family Chiropractic, Inc. offers exceptional chiropractic treatment and advice on how to deal with attorneys and insurance companies. Whether you've been injured from a car accident or you just need an excellent Boston chiropractor, we can help. For almost three decades, we've been an essential resource for those seeking professional chiropractic care that goes beyond easing the pain post-auto accident. Although we are best known as an auto injury chiropractor, our practice provides a full range of standard chiropractic services, including treatment for the following:
Choose Charles Street Family Chiropractic, Inc. Today
Charles Street Family Chiropractic, Inc. is dedicated to patient improvement. We understand that every patient has a unique set of needs, which is why we never present a one-size-fits-all solution. Our ability to tailor treatment to fit each individual's circumstances is the key to what we work to accomplish at our state-of-the-art facility. We strive to work toward healing, not just pain relief. To get in touch with our personal injury professionals today, give us a call or fill out our contact form.