Treatment in Boston, MA for Ear Infections in Children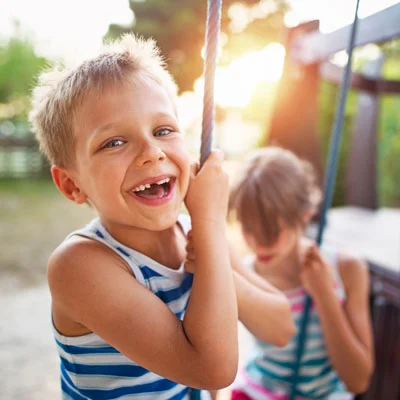 Visit Us for Ear Infection Treatment for Children
Ear infections in children are incredibly common. In fact, about 75 percent of children under the age of three will have an ear infection at some point in their young lives. If your child is experiencing ear infection symptoms, chiropractic care can be one solution for their pain and discomfort. If you'd like to try this natural ear infection protocol, Charles Street Family Chiropractic has you covered. We're trusted throughout Boston, MA for ear infection treatment, as well as solutions for a range of issues concerning neck, back, and shoulder pain. No child deserves to struggle with this painful condition, and our team is at the ready to provide effective treatments for each child we see at our office.
Identifying the Causes of Ear Infections
Before we can know how to treat an ear infection in children, we must first identify the cause. Most of our patients at Charles Street Family Chiropractic have conditions caused by fluid buildup in the ear canal, which in turn leads to infection. Bacteria or viruses growing in the middle ear are often the culprits of fluid buildup and inflammation in the ear. Patients are at higher risk of developing ear infection symptoms if they've recently had a cold, struggle with allergies, or have naturally narrower ear canals than average.
What Are the Ear Infection Symptoms?
Ear infections come with a range of symptoms, many of which extend beyond simple inflammation of the ear canal. Further, symptoms will likely vary whether you're looking for signs of ear infection in yourself of in your child. In general, you can expect the following symptoms associated with an ear infection:
Worsening pain after laying down
Fullness in the ear
Difficulty hearing
Loss of balance
Fever
Difficulty sleeping
Headache
Irritability
More crying than usual in children
Explore Your Ear Infection Treatment Options
Parents should seek treatment for children as soon as they begin showing signs of an ear infection. Without adequate treatment, this condition quickly becomes painful and can even result in hearing loss when left unchecked. Luckily, the team at Charles Street Family Chiropractic has a long history of effective ear infection treatment. In most cases, we can treat this condition with antibiotics and numbing drops to reduce any pain. You'll be able to administer ear drops and heat at home after stopping in for a visit. Our team can also offer chiropractic care for kids, in which we perform gentle adjustments and realignments, helping to reduce the stress that only extrapolates an ear infection. Chronic ear infections or conditions resistant to antibiotics may require surgery to correct.
Seek Treatment as Early as Possible
When you notice ear infection symptoms in your child, it's imperative you seek medical help as soon as possible. Unfortunately, untreated ear infections can lead to much more severe conditions. These conditions are much more challenging to treat, as well as being more expensive and time-consuming. Treating a simple ear infection is much easier than taking care of a ruptured eardrum or hearing loss. Be sure to ask the team at Charles Street Family Chiropractic for help.
What Sets Us Apart from Other Care Providers
As you seek treatment for your child's ear infection, you want a health care physician with all the knowledge and tools to address the condition correctly. At Charles Street Family Chiropractic, we have all those resources and more. We know Boston, MA has a lot of health and chiropractic care choices to offer, but we aim to provide superior services and highly-trained staff members. We're you're go-to whether you need ear infection treatment or chiropractic care during pregnancy. Our team is always ready to address your questions and concerns, whether you're a new or returning patient.
With You Every Step of the Way
Receive treatment for ear infection right away at Charles Street Family Chiropractic. Our team is at the ready to diagnose your condition and provide state-of-the-art treatments. Besides ear infection treatment, we offer a range of options when it comes to chiropractic care and addressing pain in various parts of the body. At our Boston, MA office, we're much more than just pediatric chiropractors. We're with you every step of the way. Get in touch with us today! CONTACT US »

Boston Ear Infections Relief at Charles Street Family Chiropractic
102 Charles St, Boston, MA, 02114 | (617) 720-1992