What to Expect at Charles Street Family Chiropractic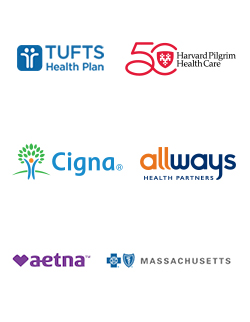 New patients often remark how "homey" our practice is. Our goal is to offer state-of-the-art chiropractic care in a comfortable surroundings. So, make yourself at home!
Your Initial Visit with Us
Your visits with us are centered on making sure we know what your health concerns are. We will determine if you're a good candidate for chiropractic care before proceeding, always explaining everything first.
We will begin by reviewing your medical history thoroughly. We look at you as a whole person and not just your pain symptoms. Our comprehensive examination incudes advanced X-ray analysis. From these, we can show you exactly what's happening in your body.
Next, we will schedule you to return so Dr. Chris can review all of his findings with you.
You can prepare for this visit by planning on being here for about an hour, and bring a list of any medications or supplements you're taking. Come in ready to learn, because we're here to educate you on what is going on in your body, spine and nervous system.
Your Second Visit
On this visit, we will give you a thorough explanation of chiropractic and how it works. We will go over your particular case and explain what we found and how chiropractic can help you.
Dr. Chris will make his recommendations for care with the overall goal being to help you reach better health and function as you were meant to function.
Routine Visits
We recognize your time is valuable. We do everything possible to run on time and minimize the impact on your busy life.
Your regular visits will be much shorter. You'll come in and do some warm-up exercises that prepare the spine. This helps ensure that our care is gentle and low-force. Then you'll see Dr. Chris for your chiropractic adjustment, and you're done!
Length of Care
You may be wondering how long you'll continue to come and see us. You can decide what's right for you, but evidence shows that if you continue coming in for regular check-ups, your body will perform at a high level. Your immune system can be boosted, and your issues will continue to improve. Dr. Chris and his family get adjusted once per week because they know it's the key to staying healthy.
Patient Education Opportunities
We hold a weekly class called 45 Minutes to Health. During this, we go over the research used to put our care programs together. What you hear at our workshops, you will never hear anywhere else. It's a great opportunity to learn more about your body and the importance of seeing a chiropractor.
Insurance Companies In Our Network
Do you have any questions about chiropractic? We would love to answer them! Call us today at 617-720-1992.

New Patients | (617) 720-1992