Numbing and Tingling Services in Boston, MA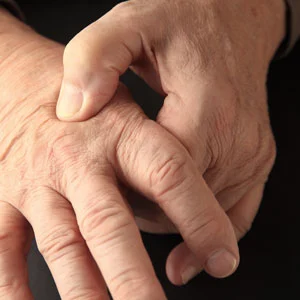 Address Numbness and Tingling at Our Clinic
Have you been experiencing tingling, numbness, or weakness in a certain part of your body? Most patients report these sensations in the legs, hands, or feet, but they can occur nearly anywhere on the body. At Charles Street Family Chiropractic, we're here to help you address these uncomfortable sensations. We understand this condition affects your ability to live life to the fullest. Our team is here for you every step of the way, from your initial diagnosis throughout your entire treatment regimen. Our numbness and tingling services are second-to-none in Boston, MA, and we'd love to have you become our next success story. Learn more about this condition and what you can do to address it.
Are Numbness and Tingling Signs of Something More Serious?
In many cases, tingling, numbness, weakness, and pain signify an underlying health condition. If you begin feeling tingling or weakness in your legs or arms, you may have some kind of nerve damage traveling from the spine to your limbs. Unfortunately, there's no one spinal condition causing these sensations, and you'll need to speak with the team at Charles Street Family Chiropractic. If tingling also comes with muscle weakness, this could indicate an even more severe condition. Don't hesitate to reach out to us at the first sign of trouble, especially if a tingling weakness in the legs lasts for more than a few days.
Numbness May Indicate a Herniated or Bulging Disc
Those dealing with numbness in their extremities might be suffering from a herniated or bulging disc. This problem occurs when too much pressure is put on the cushions between vertebrae in the spine. The excess pressure causes pain in a variety of regions of the body, most commonly the neck or back. Like many other tingling muscle weakness symptoms, a herniated disc may be the result of a plethora of circumstances. Some of our patients incur a herniated disc after heavy lifting or a sports injury. Others have put undue strain on their backs, through excess weight or improper technique when lifting or participating in physical activity. Unfortunately, not all risk factors for herniated discs are avoidable, as they can be more common based on your genetics.
Watch Out for These Additional Herniated Disc Symptoms
While numbness and tingling in the affected area are common signs of a herniated disc, you might experience a variety of symptoms as the condition progresses. Most patients at Charles Street Family Chiropractic start out with very few symptoms that gradually morph into something more uncomfortable. In addition to numbness, tingling skin, and weakness, you can expect the following symptoms of a herniated or bulging disc:
Weak muscles
Pain in the legs or arms
Pain that feels as though it travels down your arms or legs
Any of these symptoms accompanied by numbness or tingling
How Do You Treat Numbness and Tingling?
Before creating a treatment plan for tingling and numbness, we will do a thorough examination and we may take x-rays or MRIs to find the root cause of your discomfort. If we find the culprit is a herniated disc, we can typically use non-invasive techniques to address your condition. In general, most cases of tingling and numbness in a specific part of the body can be treated with a mix of rest, medication, chiropractic care, non-surgical spinal decompression, and physical therapy. However, some more severe cases of tingling and muscle weakness may require surgery to fully correct. If conventional treatment methods are ineffective at addressing your pain or make to worse, we'll recommend surgery to take care of potential spinal damage. We might suggest surgery if you experience any of the following:
Worsening pain
Unrelenting muscle weakness
Bowel or bladder dysfunction
Damage to the spinal cord or nerve roots
Risk of spinal deterioration in the future
Alleviate Your Pain with Help from Our Team
Address your numbness and tingling before the symptoms become worse. Research has shown that spine problems always get worse on their own. Charles Street Family Chiropractic has the knowledge and resources necessary to provide a proper diagnosis and effective treatment options. Though results vary from patient to patient, many Boston, MA residents who visit us are happy with their outcome. Whether your symptoms are minor, or you suspect spinal cord damage, our team is here to help. You deserve to live a pain-free life, and we're ready to assist. Contact us today to schedule an appointment.