Hello Spring, are you there? I am not only waiting for the Spring weather but also the Spring colors. While we wait, let's bring some color to the table in this low carb version of stuffed peppers.
I have recently mentioned my new fascination with Cauliflower Rice and I have found another new way to make an old favorite with this new ingredient. I especially like ways to cut the carbohydrate count and provide more options to those following the grain free, lower carb ways of Paleo, Keto or the Ideal Protein program. This recipe is simple and simply good for everyone! I have designed this recipe per 1/4 pound of meat and 1 pepper so it is easy to multiply depending on the number you are serving or the ingredients on hand. It also makes it easier to bake 2 or more varieties at the same time if you have family members or guests that prefer one type of meat or another. You could even make a vegetarian option with tofu, lentils, or beans. Start with:
1/4 pound ground meat of choice (beef, lamb, turkey, pork, alternative protein or a combination)
1 large bell pepper (organic preferred since peppers are one of the dirty dozen)
1 cup cooked cauliflower "rice"
1/8 tsp each salt & pepper, or to taste
Steps: brown meat and then add cauliflower and season to taste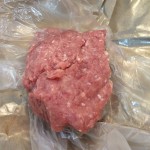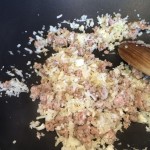 The remaining ingredients depend on the variation desired: Turkey & spinach:
Add 1 cup finely chopped spinach
1/4 cup cheese of choice is optional (feta works well)
Add spinach and continue to sauté until wilted, about 1 minute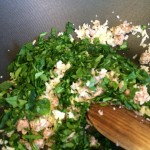 Remove from heat and add cheese, if desired, and stir to distribute. Morrocan Spiced Lamb:
Use lamb in place of turkey and add
1 tsp each of paprika and cumin
2 Tbs tomato paste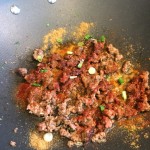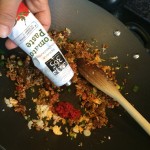 Stir well to combine You can cut pepper in half lengthwise to fit more filling into the pepper or you can slice the top off and stuff pepper upright.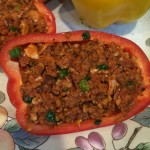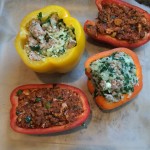 Bake at 350 degrees for 30 minutes or longer if you want the peppers softer.